In this series of short tips we will walk you through the Ambire AdEx platform to make sure you have all the information needed to take full advantage of it.
Creating ad units on the Ambire AdEx platform is easy-peasy, lemon-squeezy!
Step 1: Go to your Advertiser dashboard and under Ad Units click the "New Ad unit" button.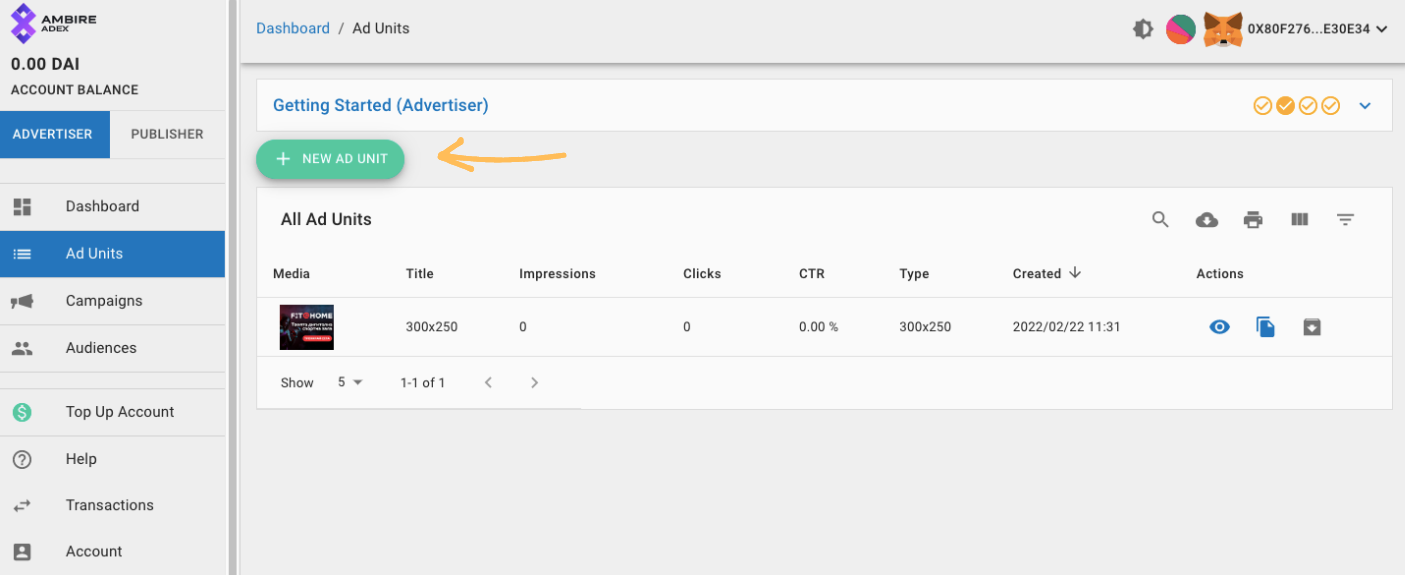 Step 2: Enter a name for your ad unit, add a description (optional). Next, point a URL where users will land after clicking on your ad. Please note: you can only use target URLs which have an SSL/TLS certificate (httpS rather than http). Finally, choose the size of the creative you'll upload.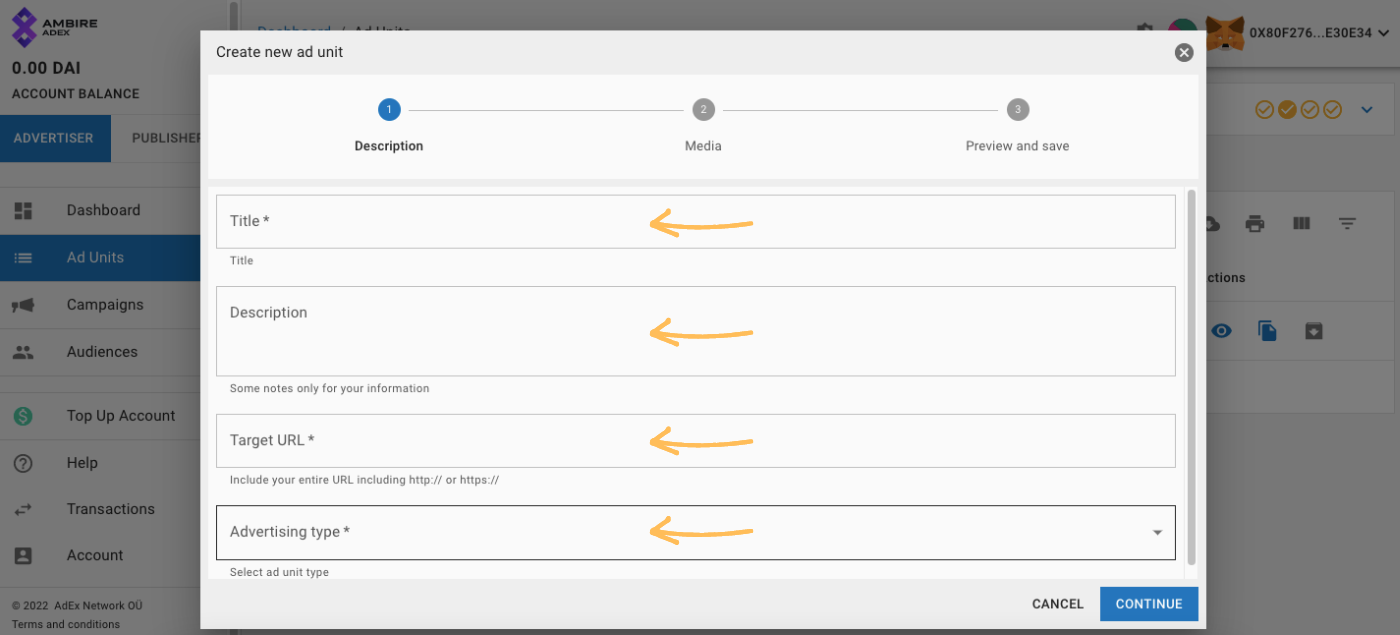 Step 3: Now it's time to add your ad creative. Keep in mind that it must be the same size as the ad unit for our system to accept it. File format should be JPG. When you're done, press "Continue".
Step 4: This is where you should review if everything looks good, and if so — there's your ad unit. Hit "Save" and move on! If you want to change something, just click "Back".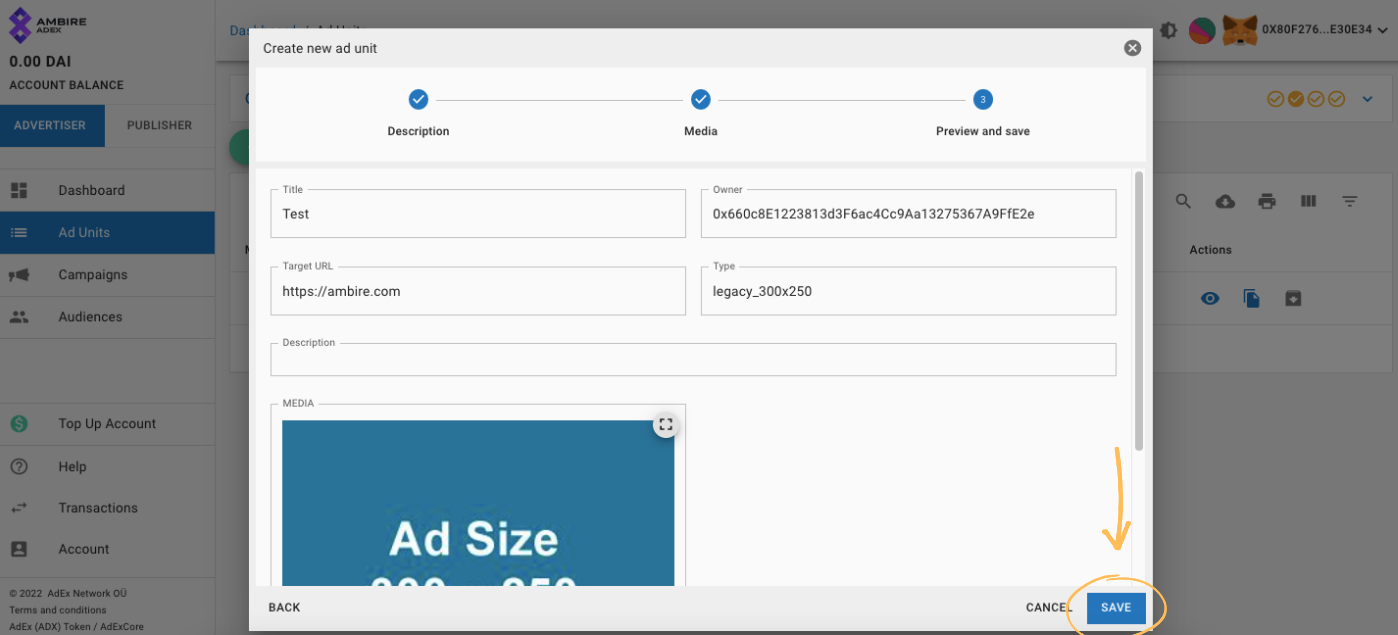 The created ad unit will then appear in the "Ad Units" section of your Advertiser account.
So far so good. Time to add the ad unit to a campaign and start advertising.
To continue with your campaign, you have to add the ad unit to a campaign. Don't worry, nothing harder than what we did so far. Continue to next tutorial to add ad unit to campaign.
How to clone existing ad units
You can also clone existing ad units. Here's how:
Step 1: In the Advertiser dashboard, go to Ad Units.
Step 2: Find the unit you'd like to clone, and select the second option under Actions (Clone):

Step 3: Edit any information you may need to (all the information will be pre-populated from you from what you entered when creating the ad slot)
Step 4: Save and you're done! Your new ad slot will be ready for you to add to a campaign.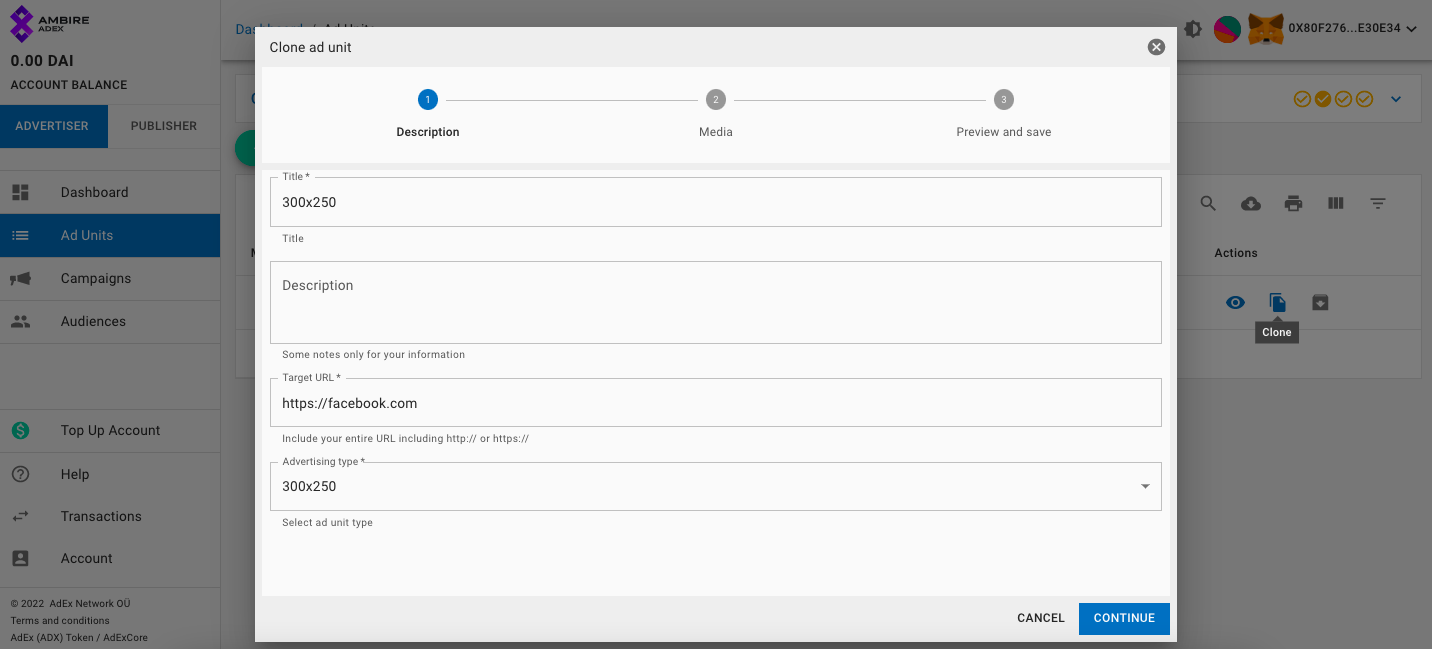 How to archive ad units
If you no longer wish to use a specific ad unit, you can also archive it. If you choose to do this, the ad unit will no longer show in your account and you won't be able to use it for future campaigns. Simply choose the Archive option under Actions for the desired ad unit: