It couldn't be easier to download a receipt for a campaign. Please note receipts are only available for completed campaigns.
Here's a step-by-step guide on how to do it:
Step 1: In your Advertiser Dashboard click on Campaigns. Scroll to the right on the campaign you'd like to get a receipt for and click on 'View Receipt' under Actions.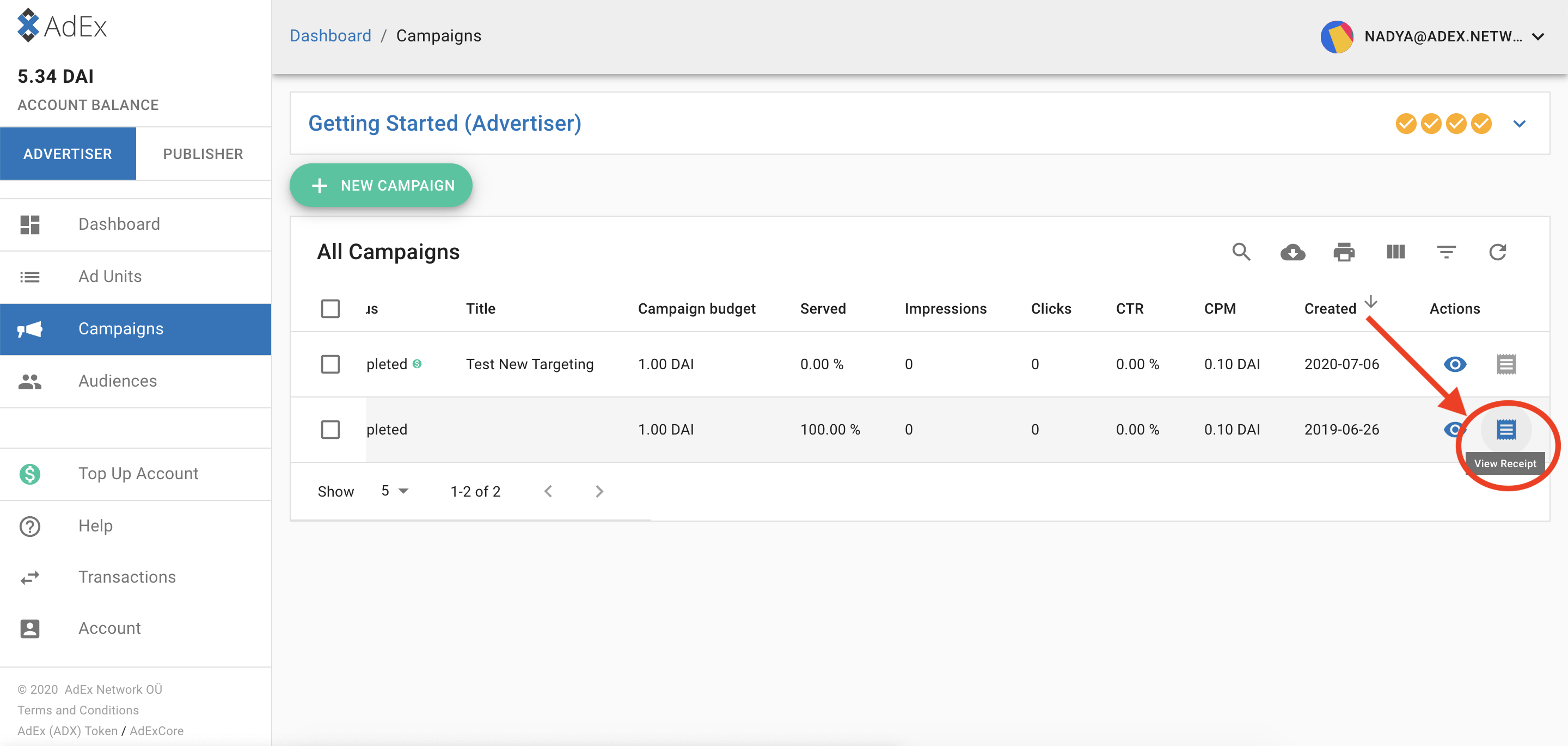 Step 2: Fill in your company details (company name, your name, address and country). It will be automatically populated in the receipt below.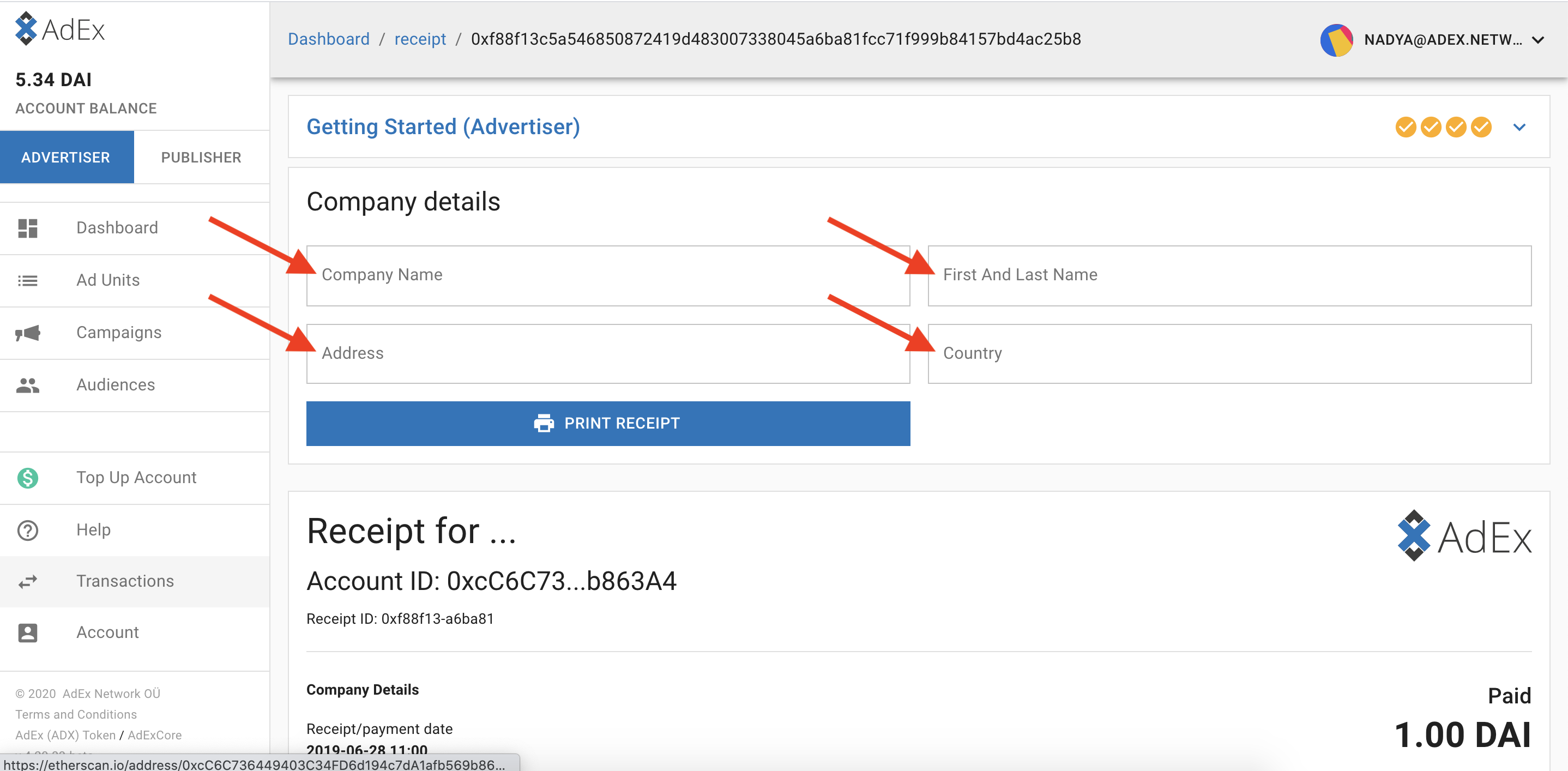 Step 3: Once you have filled in all the details, click on 'Print Receipt'. You will see your company details in the receipt, as well as a campaign overview (spend, duration, impressions & clicks).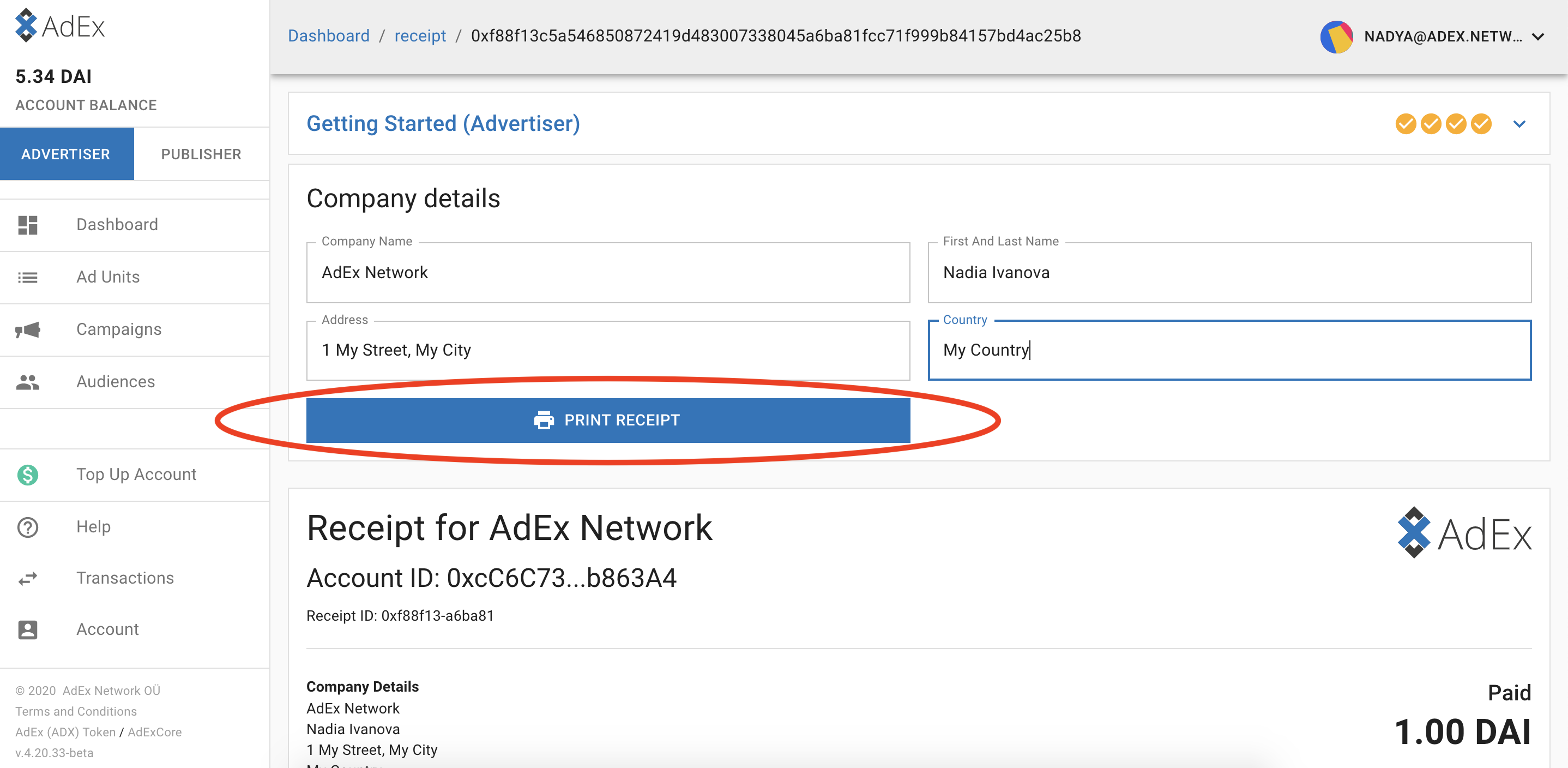 Step 4: You can choose an available printer if you would like a physical copy of the receipt. If you would like a digital copy (in PDF format), select Save as PDF (or Print as PDF - depending on your operating system) and hit Save. That's it!