You can set a username for your Ambire AdEx platform account, regardless if it is as a publisher or an advertiser. This is optional and in no way does it affect your usage of the platform so you don't have to do it if you don't want to. Please note it requires a transaction fee to do so if you choose to set a username.
What is an Account Username?
We use the Ethereum Name Service which is a blockchain based naming protocol. Simply put, it allows you and others to interact with your wallet(s) without the need of of the long Ethereum addresses by selecting an actual name.
On Ambire AdEx, your Account Username will look like this:
name.adex.eth - for example: nadia.adex.eth as shown below.
Please note: the name you choose can not contain dots!
Then you can simply send DAI to this name if you want to top up your account rather than copy and paste your long Ambire AdEx Account ID.
How to set an Account Username?
Step 1: Log in your Ambire AdEx Network account and click on Account: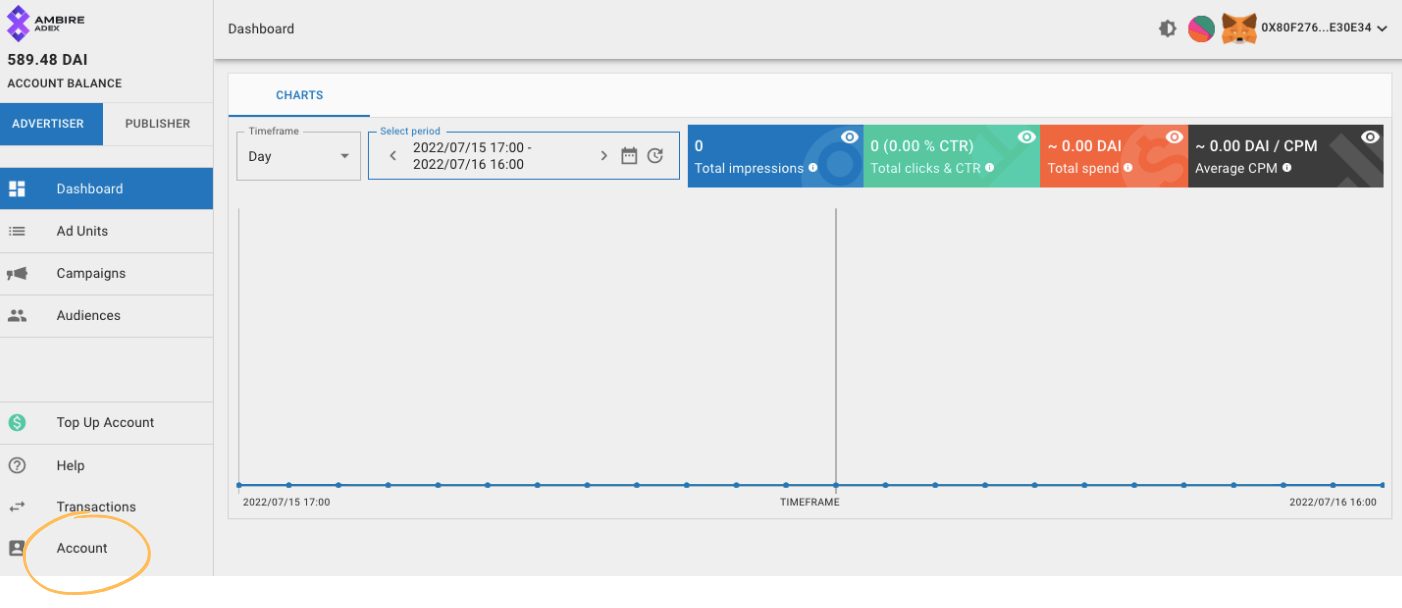 Step 2: There you will see your Ambire AdEx Account ID, click on 'Set Account Username' next to it.

Step 3: Enter the name you'd like to have and click on 'Continue'.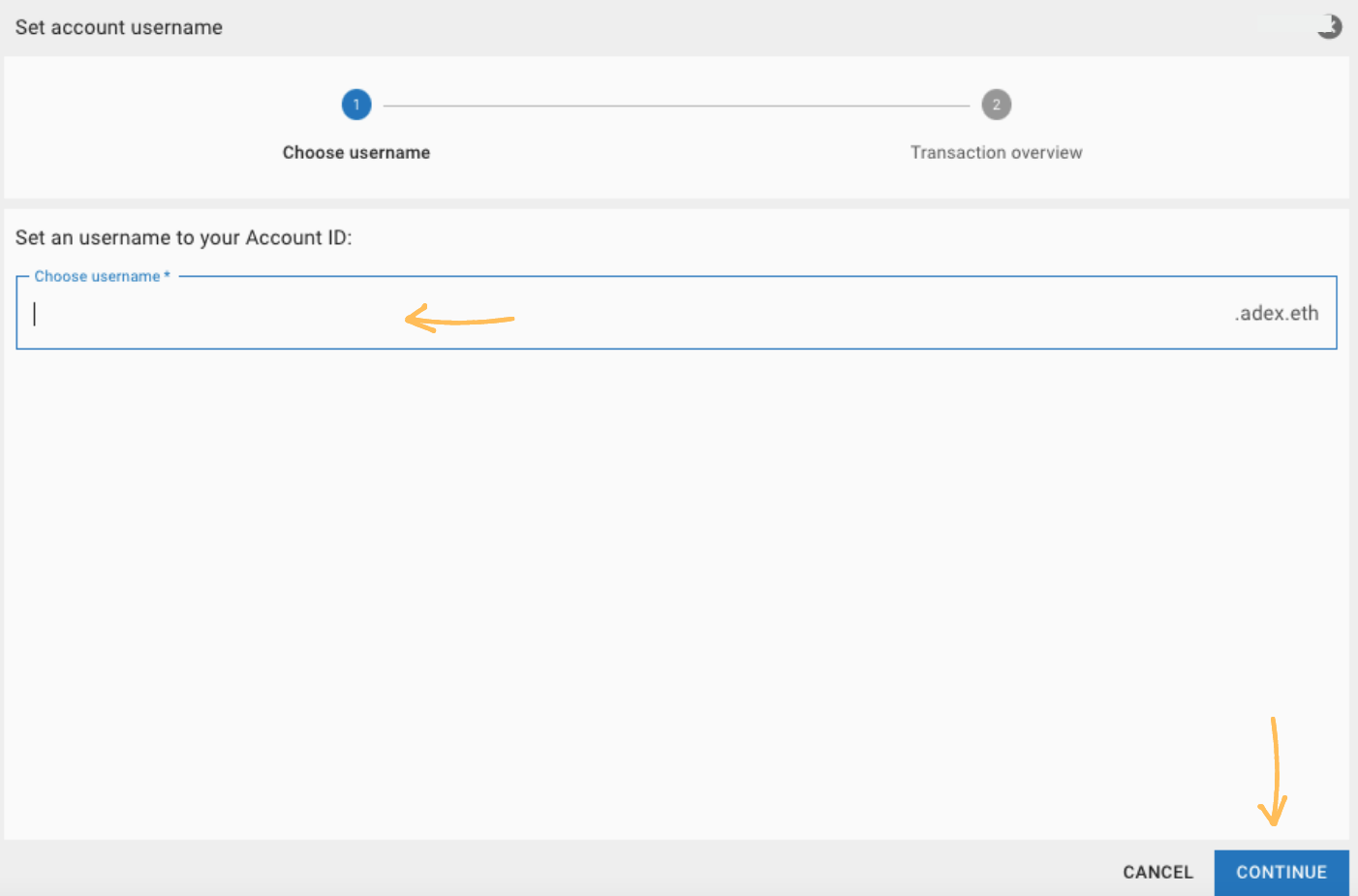 Step 4: Now you will see what your username is and what is the Ethereum transaction fee you would need to pay for it. If you're happy with what you see, click on 'Proceed' - otherwise click on 'Back' to edit the name. Make sure you have enough DAI on your account to be able to pay the transaction fee.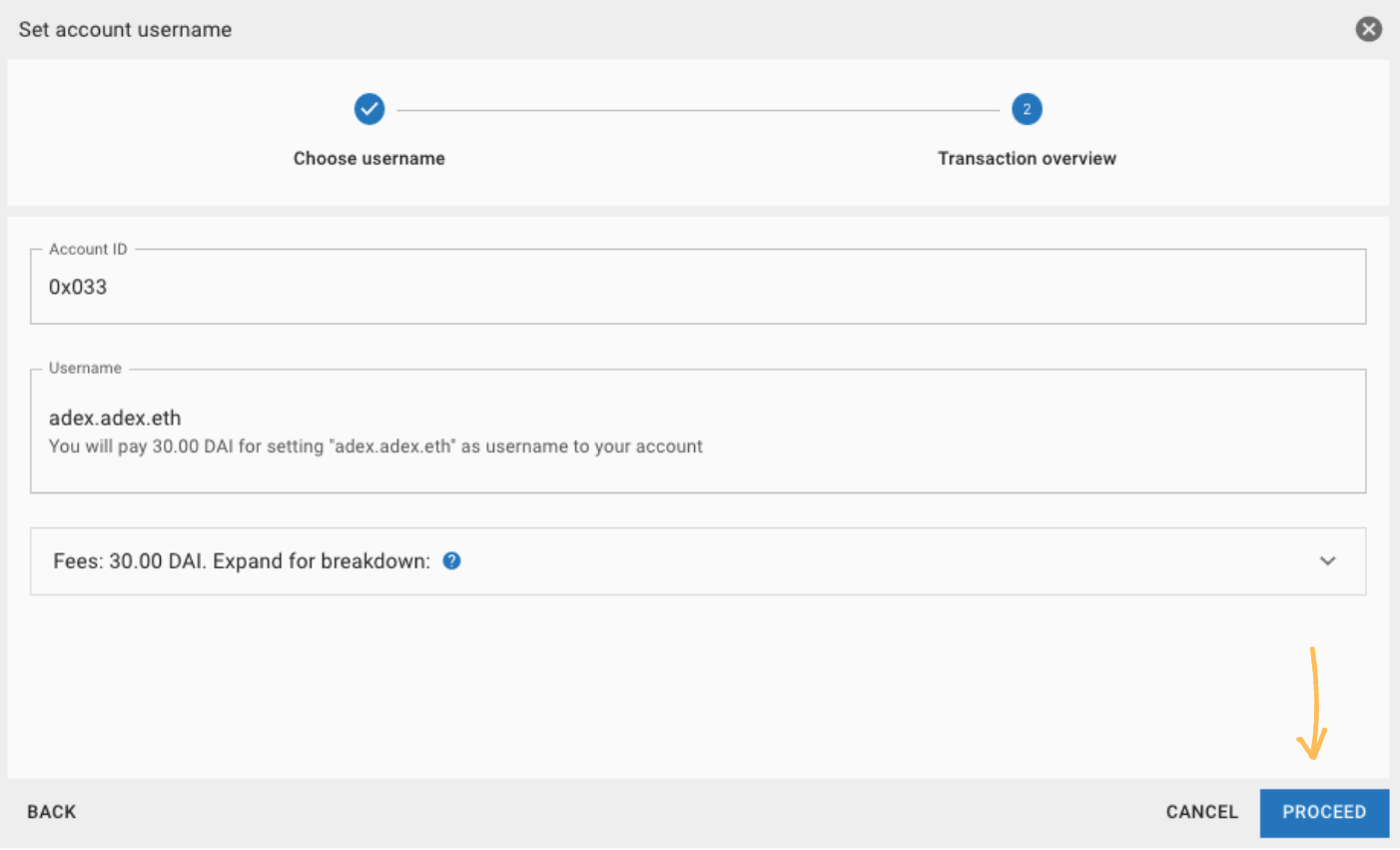 Step 5: Give the transaction a few minutes to be confirmed and refresh the page. You will see your new username now!