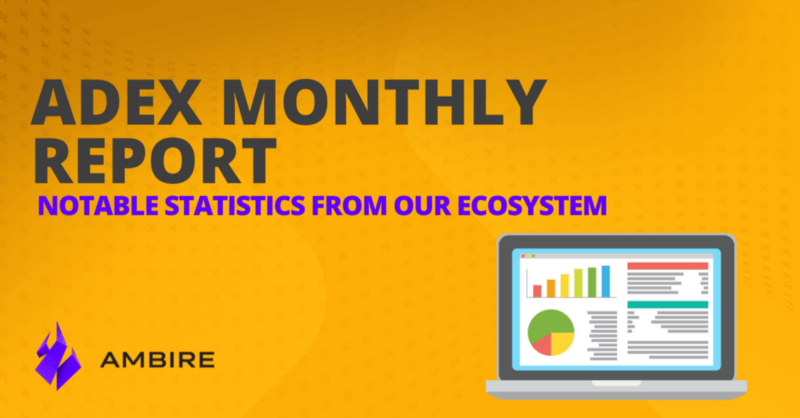 Posted by Ambire on November 2nd, 2021
Gas prices are still crazy, people are still trading NFTs, a new DeFi tool pops up every other week… Business as usual.
It's time for our traditional transparency reports. Let's take a look at what's going on under the Ambire hood.
Platform
The Ambire AdEx platform keeps up with its steady organic growth - we have more than 17,000 registered users to date, and this number keeps growing. Our platform seems to be preferred by advertisers and publishers who are focused on privacy-preserving, ethical ads and want to use a censorship-resistant platform; no surprises there. If you're shopping for such a service yourself, head over to https://platform.adex.network/ and get your free account straight away.
Work on Ambire AdEx V is going as scheduled and we have a lot of great improvements planned for our customers.
Let's take a look at the numbers:
Staking
Let's get the bad news out of the ways first: the Loyalty pool is still at capacity so it's not accepting new stakers. With an APY of 38% and no lock-up period, this pool is bringing significant value to the people who managed to get in before the pool reached its cap.
The good news is, you can still stake your ADX into the Validator Tom pool, where the APY is currently at 47%. There are more than 42 million tokens staked there already, and this number is growing to ensure a stable ecosystem for the Ambire AdEx platform and bring staking rewards to our community.
---
Interested in AdEx Network? Follow us: