There are four platforms, integrated in the Ambire wallet, through which users can optimise their earnings on crypto assets through lending and trading services. Users can deposit funds and earn interested on Aave, Yearn, Tesseract protocols and Ambire Staking, depending on the chosen network.
AAVE: available for Ethereum, Polygon, Avalanche

Yearn: available for Ethereum, Fantom Opera

Tesseract: available for Polygon

Ambire Staking: available for Ethereum
Hereby you can find a tutorial on how to deposit funds and earn interest with Aave, Yearn, Tesseract or Ambire Staking through Ambire Wallet. The examples given use Aave, but the process on depositing funds on the other protocols is the same.
Step 1: From your dashboard, go to Earn in the left side menu:
Step 2: Select the token and amount which you would like to deposit. Click on Deposit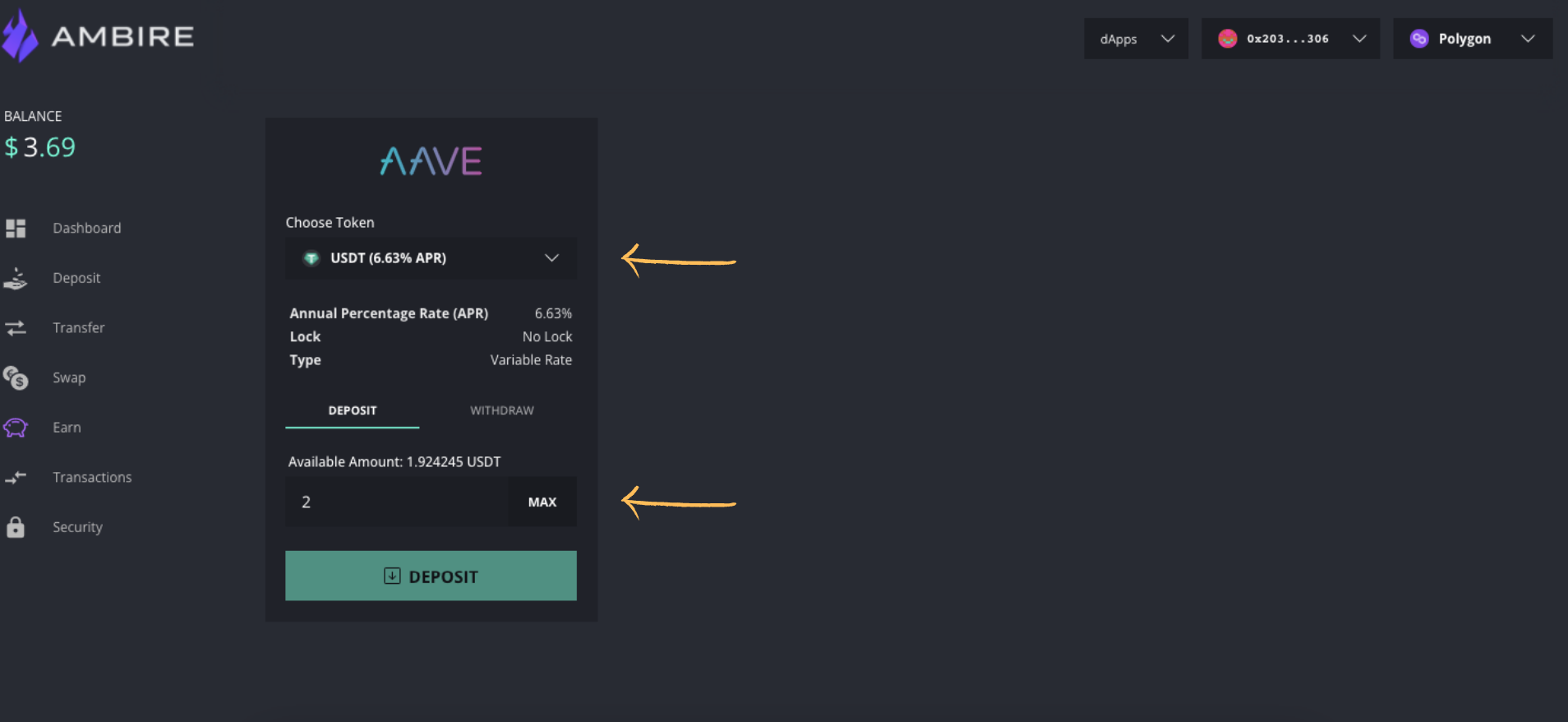 Step 3: Check transaction summary and select the speed of the transaction. Please keep in mind that changing the speed of the transaction will result in a higher or lower gas fee. On this step you can check your transaction summary and confirm or reject it.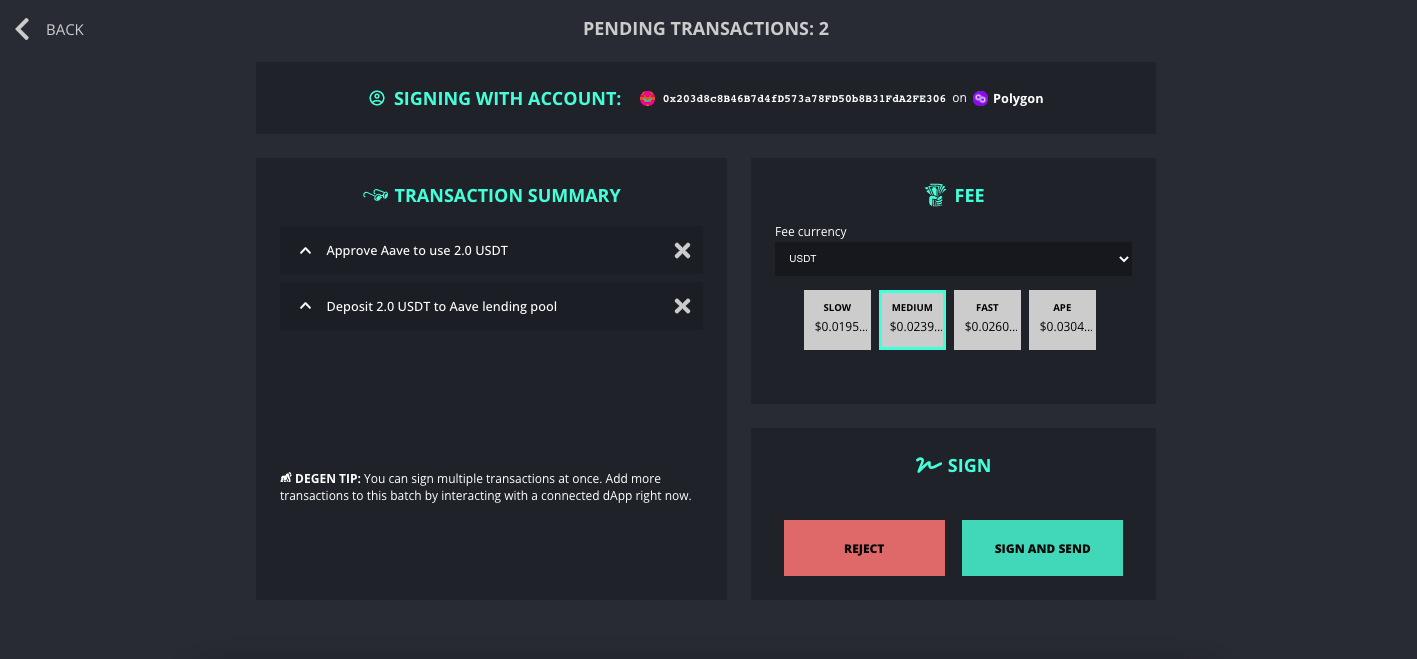 Step 4: After Clicking on Sign and Send to confirm the transaction, you will be presented with a confirmation option, depending on your sign-in method:
Email sign-in: If you have signed in your Ambire wallet through email and password, you will need to confirm the swap by entering your password and a passcode, which will be automatically sent to your email address:
Metamask: A metamask window will automatically appear, in which you can confirm the transaction
Ledger and Trezor: You will need to confirm the transaction in your hardware wallet
Step 5: Once your transaction is complete you will be able to see the deposit in your Assets and the transaction history in the Transactions menu.