Step 1: In order to do that you need to have ADX tokens (ERC-20) in your Ambire Wallet. In case you already have a previous staking position, a step-by-step tutorial on how to do that can be found here. If you have already done that, you can skip this step.
Step 2: Login to your Ambire Wallet account, where you have your ADX tokens (or in case you moved your ADX-STAKING and/or ADX-LOYALTY tokens). Make sure you are in the Ethereum network (you can switch between the networks via the dropdown menu on the top-right corner of your Ambire Wallet).
Step 3: Visit the Ambire AdEx staking portal at https://staking.adex.network
Step 4: Click on Connect Wallet and select the "Connect with WalletConnect" option, then click on "Desktop" and select the "Ambire Wallet.
Step 5: Click on Stake ADX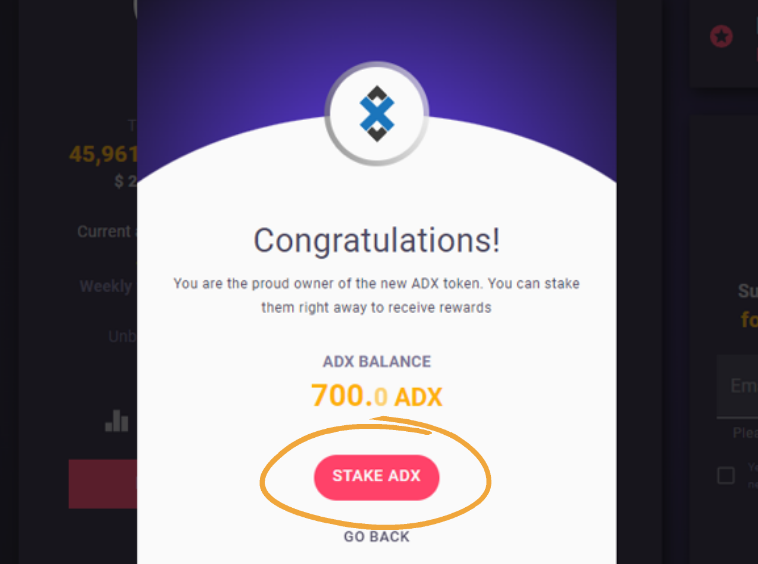 Step 6: Choose the amount, accept the terms and conditions and click on deposit ADX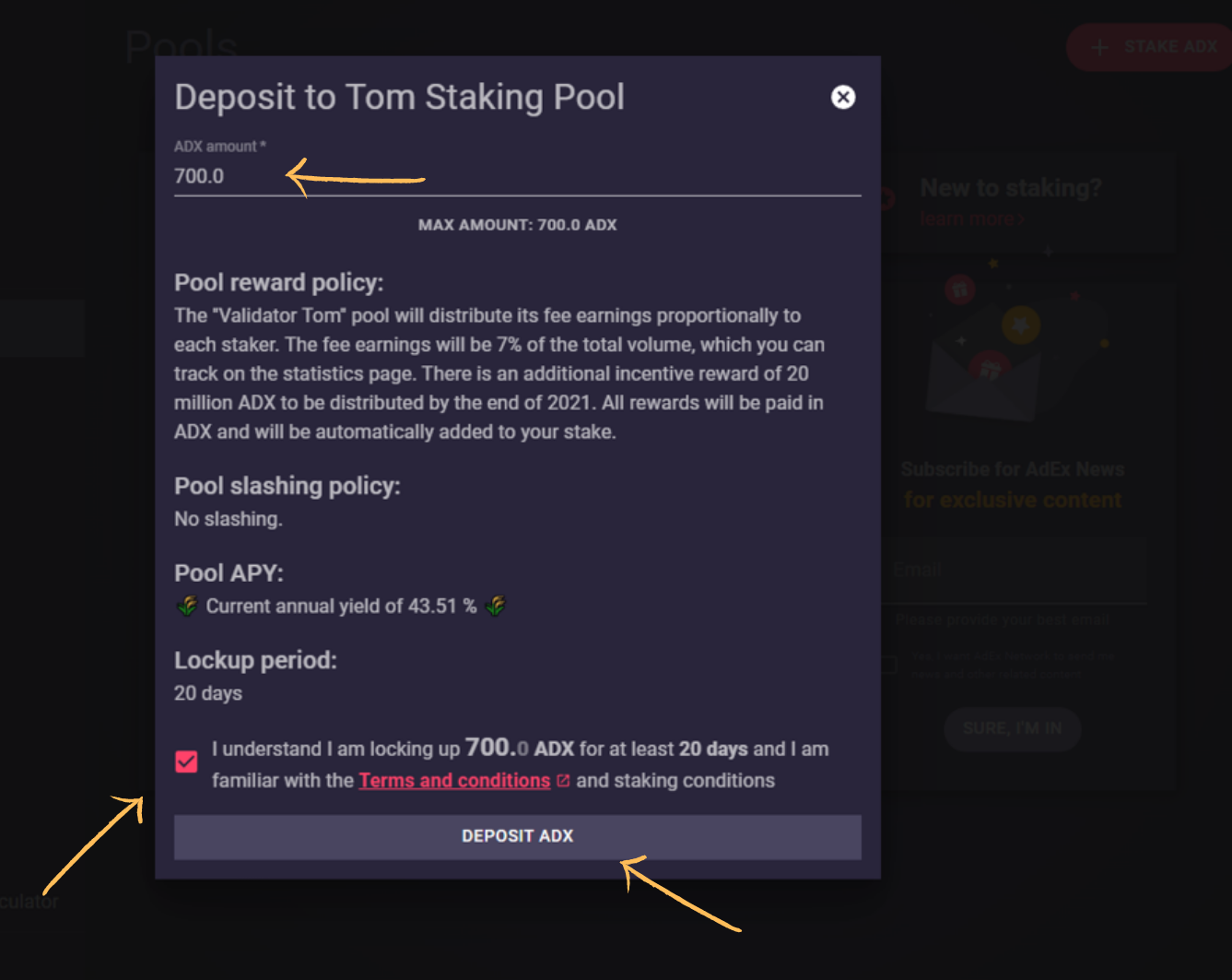 Step 7: Sign and Send the transactions
If you are staking for a first time - there should be total of 3 transactions.
If you are adding ADX tokens to your staking - there should be 2 transactions in total.
In this window you will also be able select the token for the gas fee and the speed of the transaction. Keep in mind that you can also pay this fee with your gas tank, as long as it is enabled and topped up.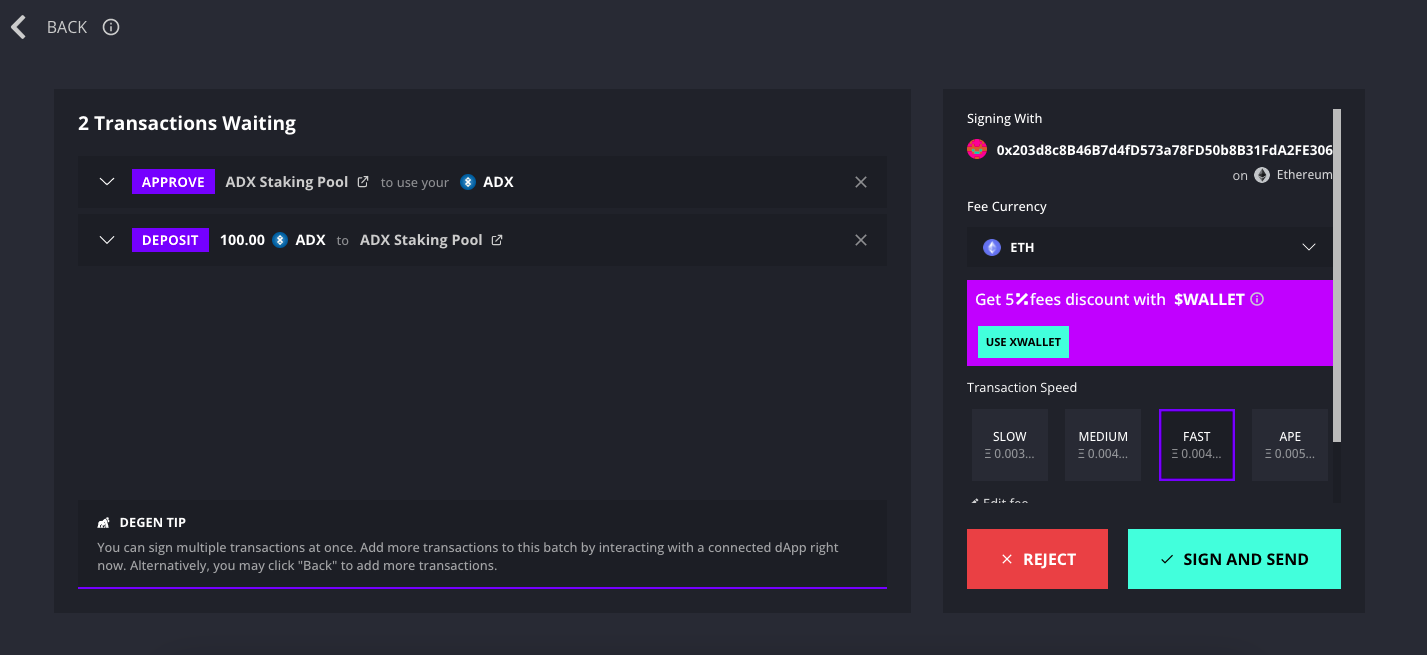 Now you can enjoy receiving ADX rewards and an early user continuous airdrop of $WALLET tokens.