G2 is a software review platform, which collects customer's feedback with the aim of driving better purchasing decisions. By leaving a review for Ambire Wallet on G2, you are spreading the word about the wallet and helping potential users understand how the wallet operates and what the advantages are over similar products. Here is a step-by-step tutorial on how you can leave a review on G2.
Step 1: Go to the G2 platform
Step 2: If you are a new user create an account or if you already have one log in with your credentials. G2 puts a lot of emphasis on quality users reviews and one of the steps in ensuring this quality is verifying the user's identity. Therefore, it is very important to login with a legitimate email, Linkedin, Facebook or Google account in order to ensure that your review will be approved.

Step 3: Once you are logged in, search for Ambire Wallet in the search bar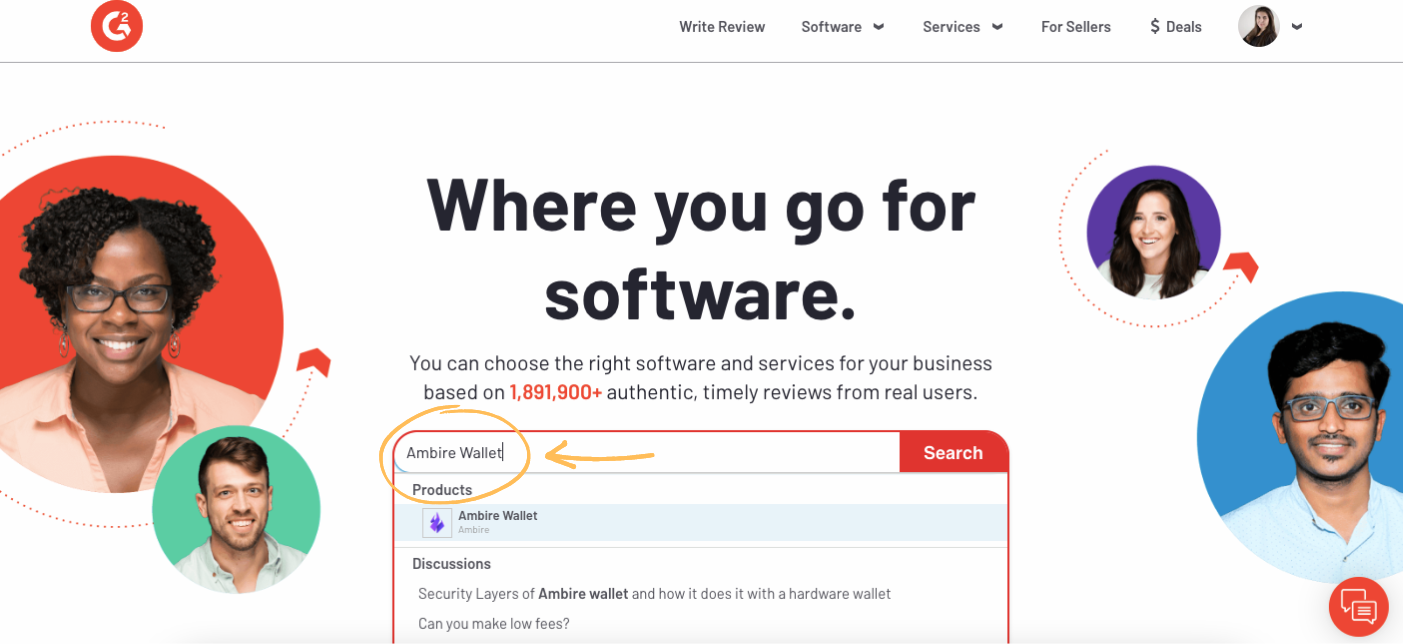 Step 4: Once you open the Ambire Wallet page, scroll down and use one of the "Write a Review" buttons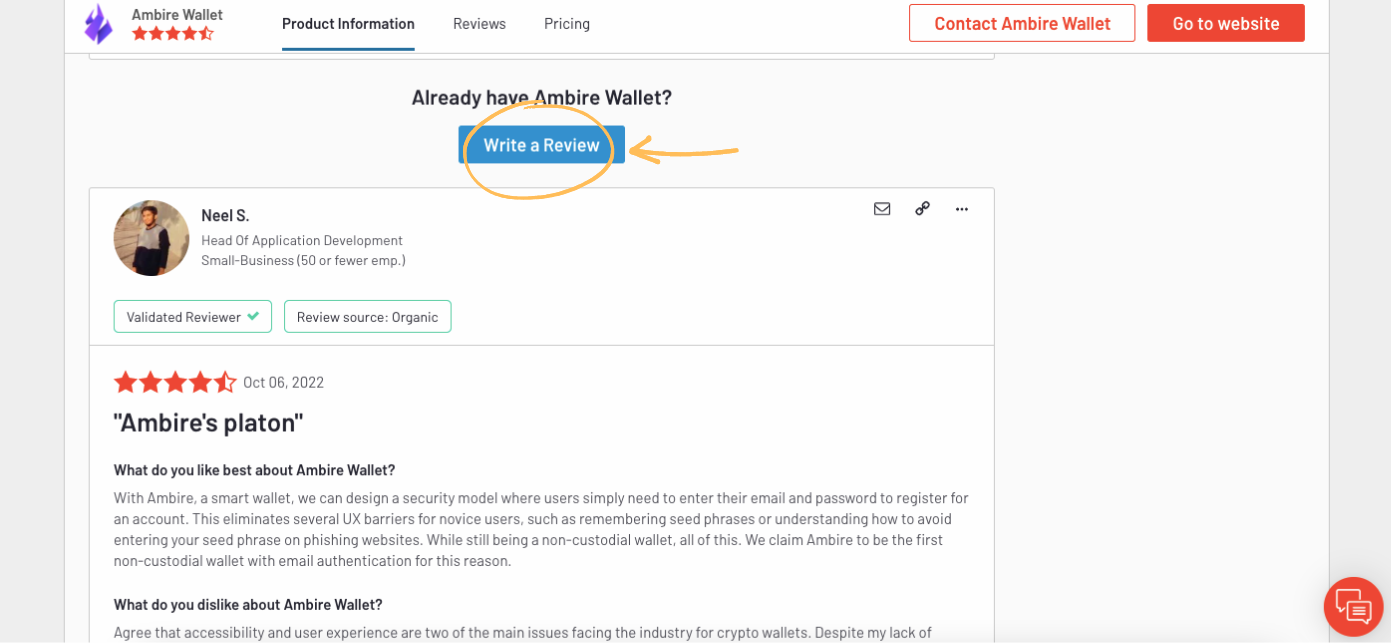 Step 5: Fill in the answers to all of the questions. Once you are done with a section you can move on to the next one by clicking the button "Next" at the bottom of the page. You will notice that below some of the sections there is a note with minimum requirements in terms of characters or number of selected items. Please make sure you are following the instructions on each section and that you are leaving useful feedback, so that your review can be approved by the G2 team.
Once you are ready, it will take some time for the G2 team to verify your review and post it on the Ambire Wallet page. From the whole Ambire team, we would like to thank you for supporting us and helping us spread the word about Ambire Wallet! 💜