There are two ways in which you can connect to a dApp with the web version of Ambire Wallet:
Step 1: Go to your Ambire Wallet dashboard
Step 2: Click on dApps in the left side menu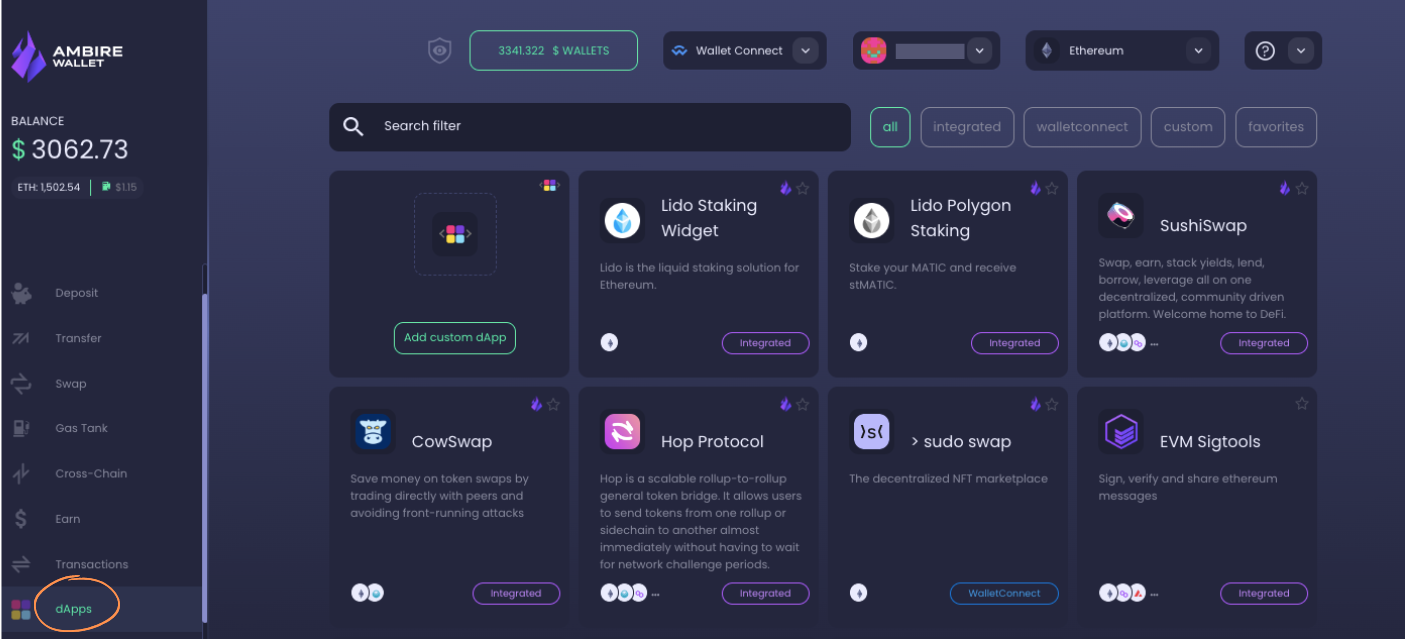 Step 3: Click on the dApp that you would like to use. Please keep in mind that dApps in the catalogue are network-sensitive, so make sure you are the right network when trying to connect to a dApp. If the dApp you are looking for is not in the list, you can add it in a few easy steps.
Open the WalletConnect modal in the dApp, and select "Ambire Wallet" icon under "Desktop". If you don't see it in the default choices, click on "View all" icon and select "Ambire Wallet" from there.
This will open a new Ambire Wallet tab in your browser window. Because of this, we suggest to close all Ambire Wallet tabs in this or other browser windows and operating only with the newly open tab. That is especially true in cases where the dApp requires you to sign a message in order to "Log-in".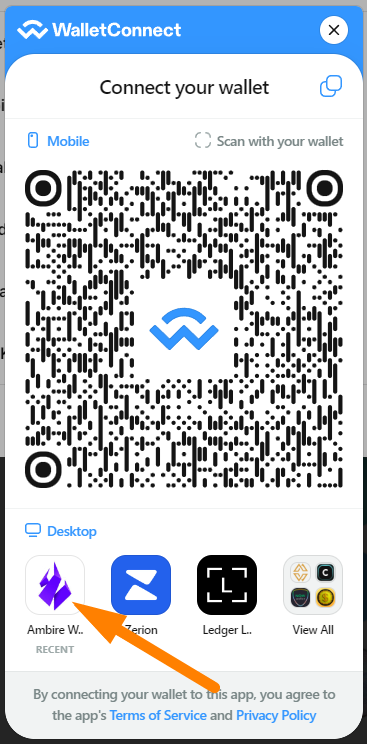 Open the WalletConnect modal in the dApp, and click on the "Connect with wallet" icon on the top left part of the modal: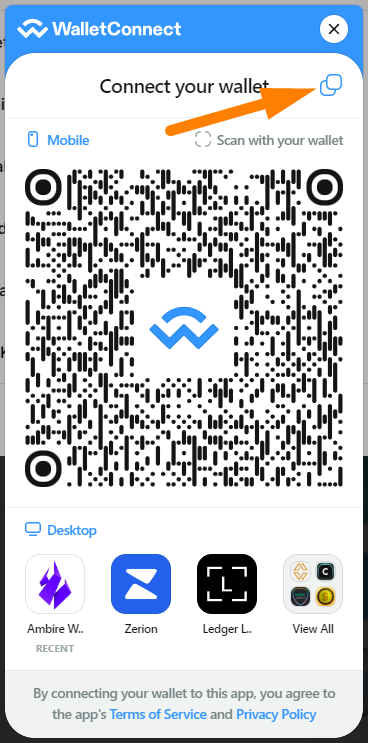 This will copy the connection link from WalletConnect. The next step is to navigate back to Ambire Wallet tab, click on "WalletConnect" dropdown menu on top of your dashboard, and then click on "Connect dApp" button.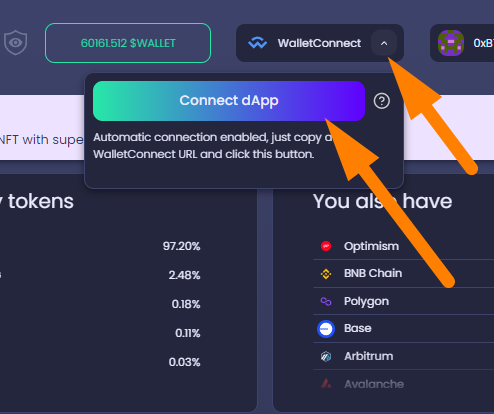 This will establish the connection between the dApp and Ambire Wallet: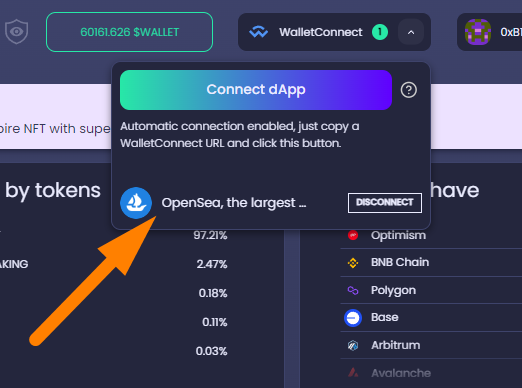 What are dApps?
dApps, or decentralized apps such as Uniswap, SushiSwap and Aave allow you to participate in the world of decentralized finance easily and without permission from anyone: for example, you can swap assets or borrow funds against your assets without intermediaries and approvals.
What is WalletConnect?
WalletConnect is a open-source protocol for connecting wallets with dApps.
How do I know if a dApp supports WalletConnect?
Most popular dApps support WalletConnect. To check, click connect in the dApp and see if there is a WalletConnect option. Sometimes the option is erroneously called "Mobile wallets" but it's there.