swappin.gifts is a gift cards dApp that lets you swap your crypto for cool, voucher-like presents that you can send to frens (and frenemies 😄) - or even to yourself!
The whole process of swapping your crypto tokens to gift cards is really fast, and easy, and takes just a couple of steps.
To begin with, open the "Transfer" menu and navigate to the "SELL" tab and select the "swappin.gifts" card. Alternatively - open the "dApps" menu of your Ambire Wallet and select the swappin.gifts dApp.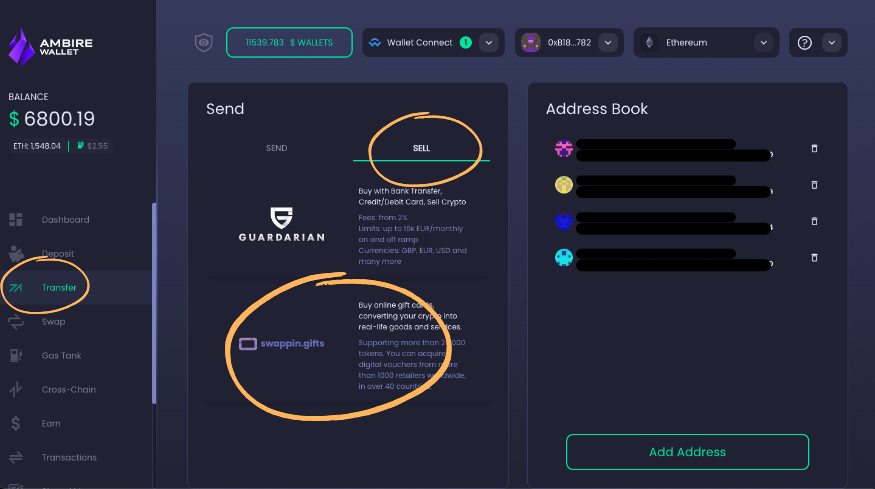 No matter the option you've chosen, the swappin.gifts dApp will open in your Ambire Wallet dashboard. In order to switch the network, you will have to use the Ambire Wallet's dropdown menu, not the one in the swappin.gifts dApp. You can choose between Ethereum, Polygon, Avalanche and Binance Smart Chain.
Once in the preferred network, click on the "Choose Token" button to select the token you want to convert to a gift card.
Then click on "Choose Product".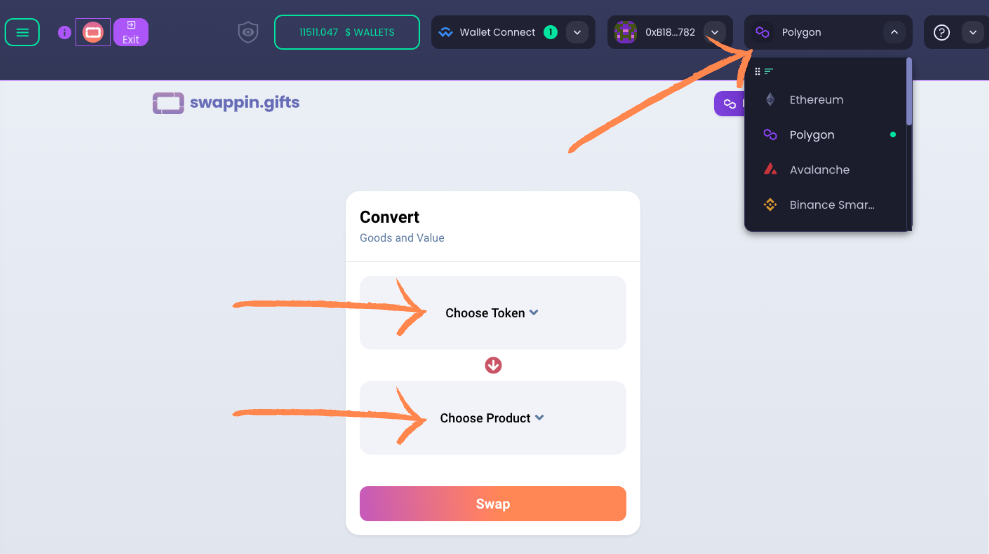 You are able to narrow down the product list to the available option in your country only, or/and to use the search field to write down the product you are looking for directly.
At the bottom of that window, you can select the value of the gift card and the quantity.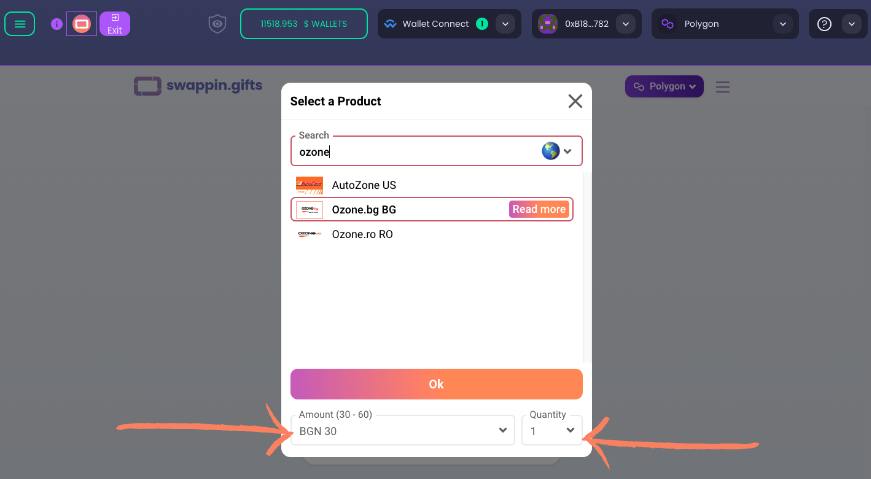 Once the preferred tokens and gift card(s) are selected, press the "Swap" button to move to the signing window.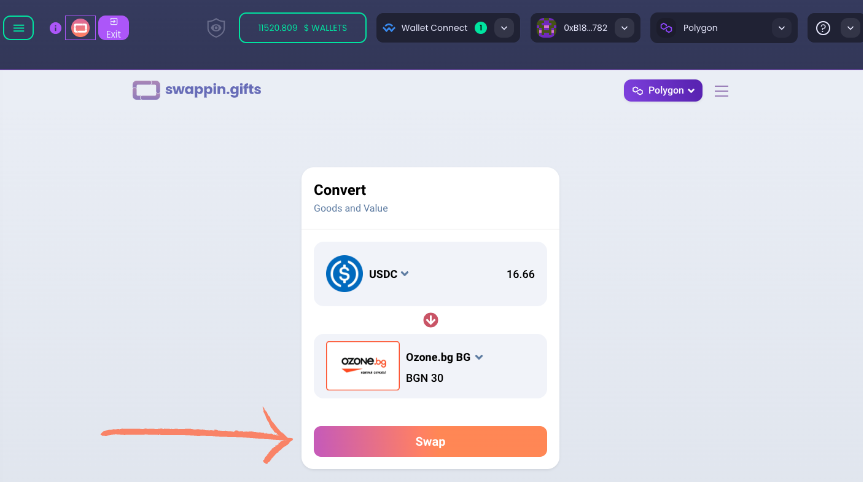 The last step is to sign the transaction.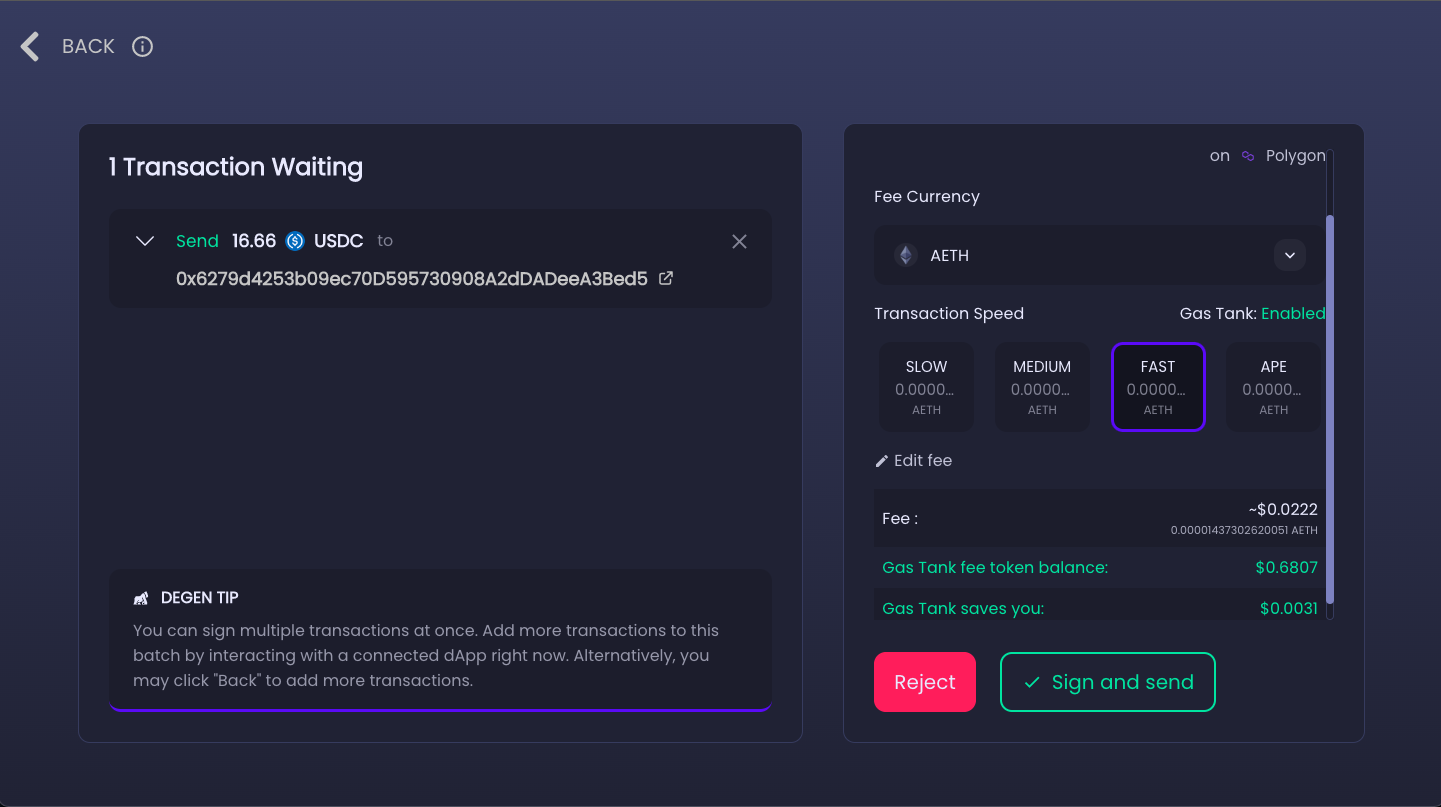 That is it.
Depending on how busy the network is, the transaction speed and other conditions, your code can be available in just a couple of minutes.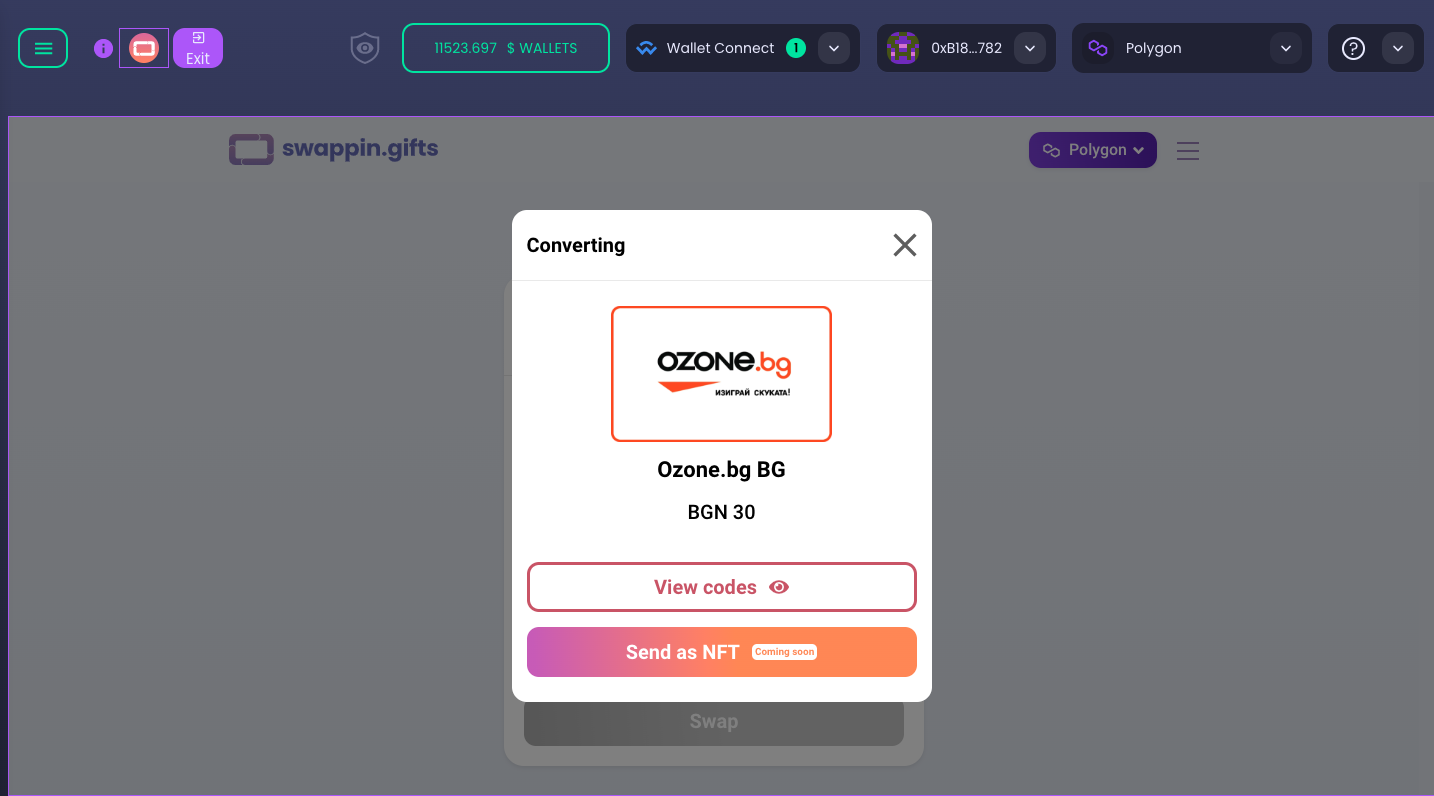 In order to check your code, you need to:
1) Open the swappin.gifts dApp through your Ambire Wallet account
2) Click on the dropdown list next to the network button
3) Select "My Goods"
4) Then click on the "Sign In with Wallet"
5) You will be presented with the window where you need to sign a message in order to verify that you are the owner of the account. Then you will be able to see the code of your gift card.