You don't already have a crypto wallet? Not to worry, opening an Ambire Wallet account using an email address and password is super easy, here we show you how to do it in a few simple steps!
IMPORTANT: When you're creating an account with an email and password, you have the option to back up your encrypted private key on the Ambire Cloud - we recommend using this option!
If you opt-out of backing up your private key on Ambire Cloud, you must download a JSON file back up from the Security page of your Ambire Wallet as soon as your account is created. If you clear your browser storage and you don't have a JSON back up, or if you forget your password, you will have to trigger the 3-day time locked recovery procedure.
How to register an Ambire Wallet account with email and password
You can either watch our video or follow the steps below:
Step 1: Enter your e-mail address, password, mark "I agree to the Terms of Service and Privacy policy" and click on 'SIGN UP'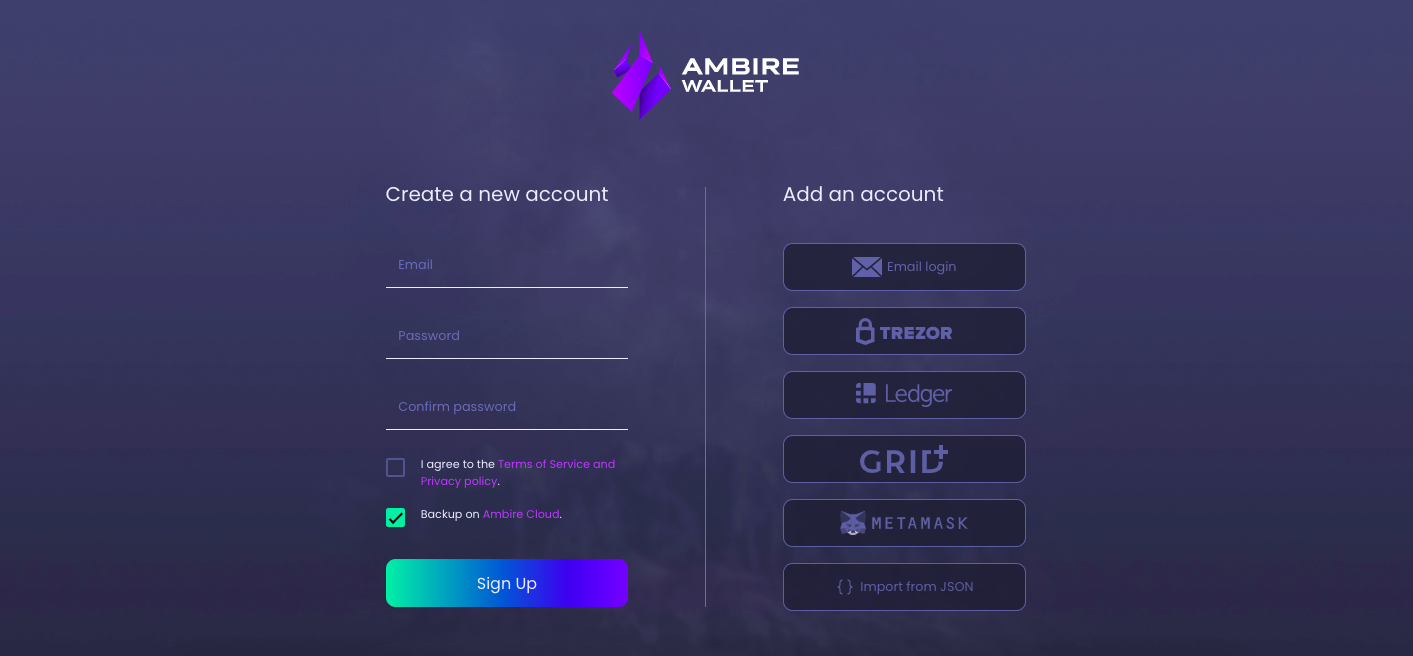 Step 2: Verify your email address! You would have received an email to verify your email address. Click on the link inside the email to do so. Also, sometimes our emails may be wrongly recognised as Spam so check that folder also in case the message is not in your Inbox (the sender email is contactus@ambire.com) - and if it is in the Spam folder, let your mail server know Ambire Wallet is a trustworthy source by marking the mail as "Not Spam".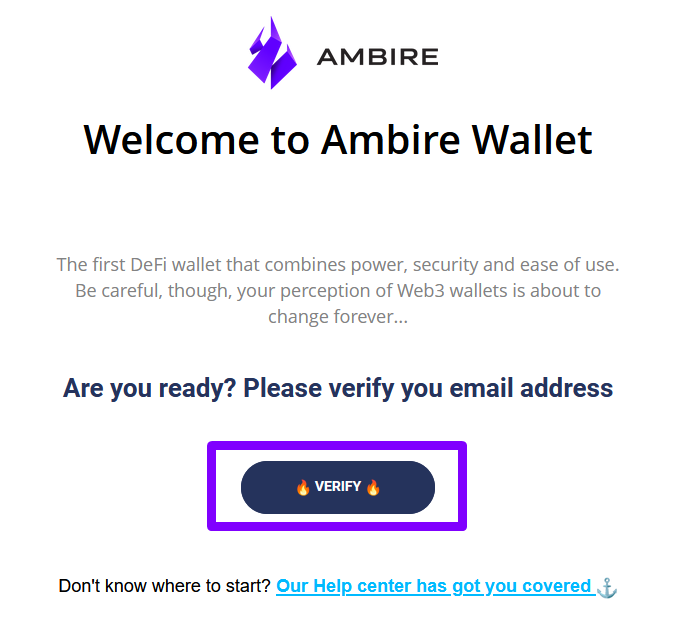 Step 3: That's it, you're done! Congratulations on opening an Ambire Wallet account!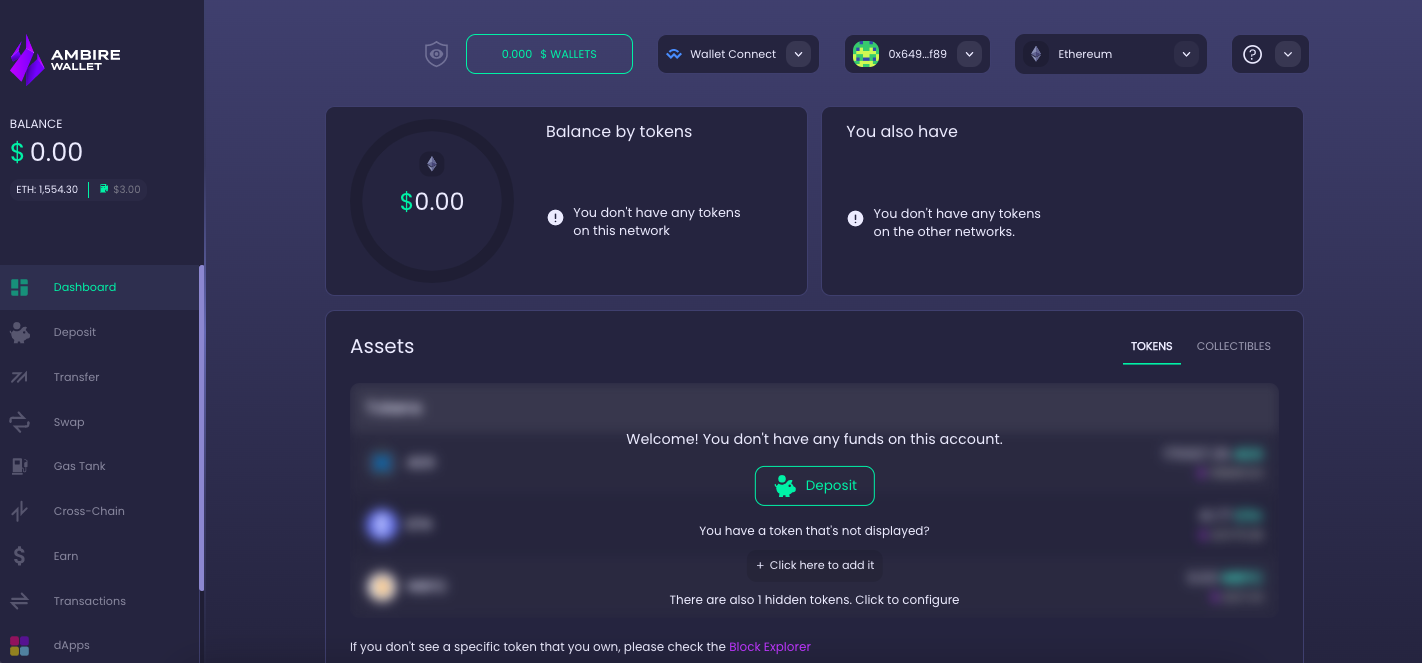 Step 4: Now it's time to deposit some assets! You can either directly send assets to your wallet address (which you can see when you click on Deposit), or use one of our 3rd party integrations to deposit fiat to your account! You can find a step-by-step tutorial on how to deposit funds in your Ambire Wallet in this article.