Ambire Wallet is designed to automatically add the most widely used cryptocurrencies to your wallet, but sometimes with new or less common tokens you might need to add them yourself. If you have sent a token to your wallet, but you do not see it, all you need to do is insert it yourself, manually, to make it visible. Here is a tutorial on how to do that:
Step 1: Go to your Dashboard from the left side menu.
Step 2: Scroll down and click on Add or Hide Token button below the assets list
Step 3: Add the token contract in the field and the name and balance of that specific token should appear below the field.
Step 4: Click on Add Token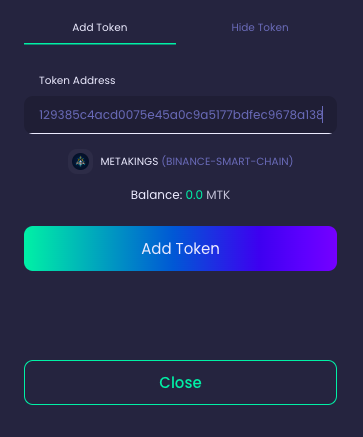 After you complete these steps the new token will be shown in your list of tokens in the dashboard.